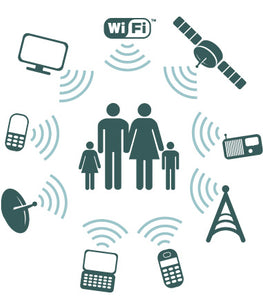 Sign up for our EMF Education Workshop!
If you ever wanted to learn about EMF (electromagnetic frequency) this workshop is for you!
You will learn what it is, how to decrease your risk & exposure and how to empower your family with supplements and tools for wellness in the digital age where we are surrounded by EMF. 
When:  Thursday, April 27nd, 2023 
Time:  6-8PM CST
Where:  @The Wellness Market- 207 Gene Autry Drive, Tioga, Tx. 
What to expect:  Meet and greet, 45-60 minute presentation, Q & A, exclusive shopping with discounts & organic and gluten free refreshments.  
**Once you register (check out here online) you will receive more information via email as the date comes closer.  So it is important to provide a good email at checkout. 
**SPOTS ARE LIMITED SO REGISTER EARLY TO RESERVE YOUR SPOT**