I love my Men's Antioxidant Beard, Face & Hair Oil!

Wade B.
The facial cleanser makes my skin feel so clean and so hydrated! My skin loves it!

Sarah H.
Thank you! Thank you! Thank you for making clean-burning healthy candles!

Rebecca G.
I seriously can't go a day without my facial serum- you are the best!

Robyn J.
Our Story
Pure&Free, LLC
It all began years ago when I was a young Mom when I decided to take it upon myself to research, study and learn how to handcraft healthy toxin-free products for my family, friends & community because of my love for all things health & wellness.
Also, becoming a mother changed everything for me. My perspective on life for one, but I also became more conscious of the products we used on the daily.
This new found motivation and drive for a healthier lifestyle became my mission for developing this company, and my children and family's wellness was my number one priority. Afterall, "when you know better, you do better" (our family motto).
I also wanted to create something that would make a healthful impact on our community, not just our immediate family.
I knew I had to switch hats from a Therapist to a new small, one person ran business owner motivated by my passon to create products that do no harm.
An added bonus is that the products also helped to enhance natural beauty with God-given organic botanicals.
After years of R&D on clean product and development- Pure&Free, LLC was born in May of 2013. My promise back then also now is that each and every ingredient that goes into a Pure&Free product is chosen with love and care with your health & wellness in mind.
I believe that what you put on your skin and in your home should enhance your wellness, not take away from it. 
I sincerely hope that you enjoy our line of clean products for you and your family for years to come. xo
With love,
Amylynne
Founder/CEO
Pure&Free, LLC-Products
Pure&Free Wellness Market-Retail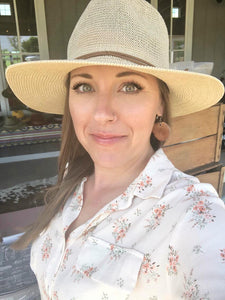 https://facebook.com/pureandfreellc
Business information
Pure&Free Wellness Market
207 Gene Autry Drive, Tioga Texas, 76271
Retail Winter Hours:
Varies. Please see our facebook page for weekly hours- @pureandfreellc
**Wellness services and custom shopping hours upon request**
Online Hours:
Daily: 10AM-6PM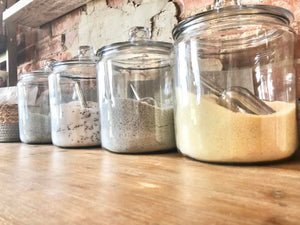 Disclosure
All of our handcrafted 100% natural products are made with your health and wellness in mind. We never crafted with unhealthy dyes, oils, perservatives, phthlates, or synthetic fragrance. We are passionate about creating products that do no harm. With that said, results will always vary and we cannot promise to treat, cure, or prevent any ailment. We are not responsible for products being used in the mannor to which they were not crafted for. Always consult a physician before using new products if you have a health condition, including our aromatherapy based products. However, what we do promise is to provide quality high end products that are made with love and with the intention to only bless others with clean products.
ALL SALES ARE FINAL.